Full Game Downloads
WINDOWS XP, VISTA, 7, 8, 10, 11

These are stored in rar archives for smaller file size, so a program such as Winrar (free) is needed to open them. :) It's a quick and easy download if you don't already have it.
If you experience any issues running the game:



1.) make sure you have NOT installed the game in program files (extracting into documents is reccomended)


2.) run as administrator (right click on the exe and select from menu)


3.) lower your screen resolution. (1024 x 768 works well.)

If any further help is needed, feel free to drop into my discord or send me an email! (link at bottom of page.)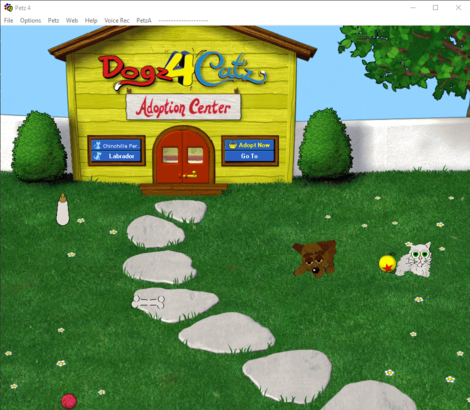 This is a zip containing the full installation of Petz 4! It comes preinstalled with Petza (a mod that allows it to work smoothly on newer systems). All you need to do is unzip the folder somewhere safe (NOT program files!) and run the .exe to start playing.

Full version of Petz 5 with petza preinstalled for compatability. Same as instructions above for petz 4. Petz 5 can be pickier about screen resolution than earlier versions. If you load up the game and the petz come out looking a little funny, lowering your screen resolution (1024 x 768 works, but you can experiment with different ones too.) should do the trick.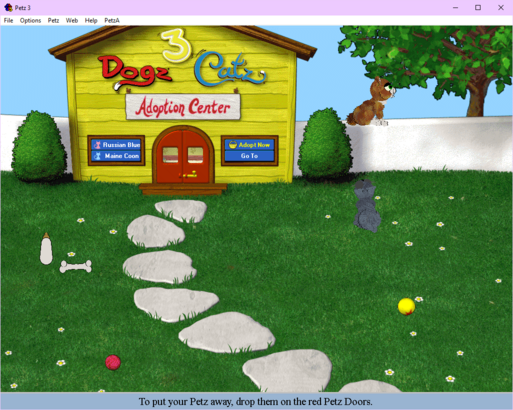 Petz 3 is very similar to Petz 4, just with less content. It does have a few quirks though (such as dogz being able to dance to the music box, which was accidentally removed in petz 4.) Useful for anyone who would prefer a slimmed down version of Petz or just wants to collect them all. :) It can run a bit faster than Petz 4/5 does on newer PC's, but there's an option to change the game speed in the Petza Menu.

DOGZ, CATZ, AND ODDBALLZ FOR 64 BIT COMPUTERS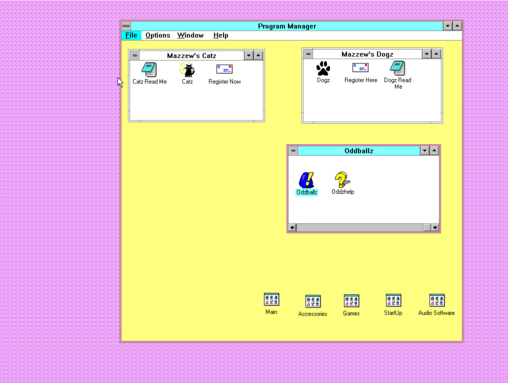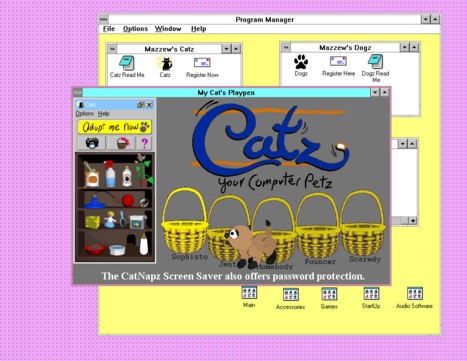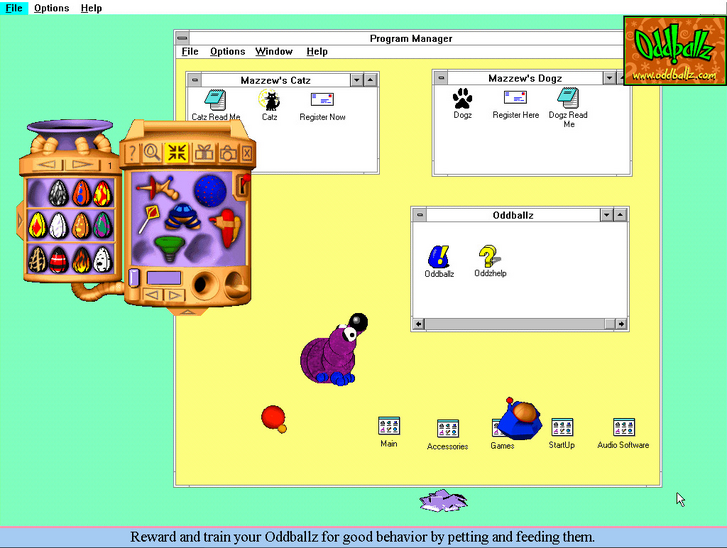 The original PF Magic games won't work on newer 64 bit computers, but I've packaged these up on windows 3.1 running under dosbox so more people can eaisly enjoy these classic games through emulation! They're all ready to go, all you need to do is unzip and click on the exe. :) This includes the full version of Oddballz with all 13 original breeds.
Of course, these will work on 32 bit computers as well. If you're not sure if your computer is 64 bits or not, it probably is.
INSTRUCTIONS:
Extract the contents of the zip on your C DRIVE! The folder path should be C:/petzpack! Otherwise, you will have to mount the drives yourself.
Click on the Dosboxportable application to boot Windows 3.1, and start playing. It's that simple!
Dogz and Catz will ask for serial numbers after you adopt so here are some that will work:
Serial Numbers:
Dogz: 9001-5025-3220
Catz: 1287-5787-1258
Oddballz: 6601 – 9787 – 6911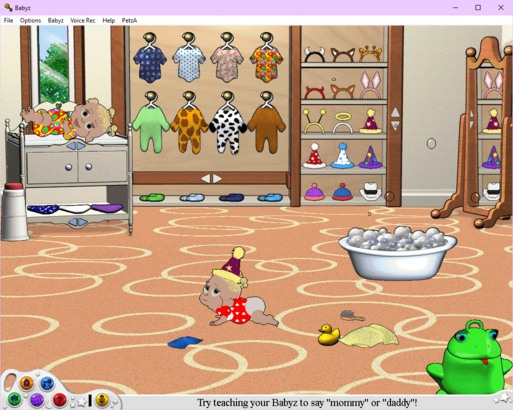 And here is a ready-to-go download of Babyz!


Babyz will ask for a serial number once you start the game, you can find some to use HERE, HERE, and HERE.


As far as I know, the Babyz community is still alive and well. Visit Babyz.org for downloads and more information!

HAMHAM HAMSTERS DOWNLOAD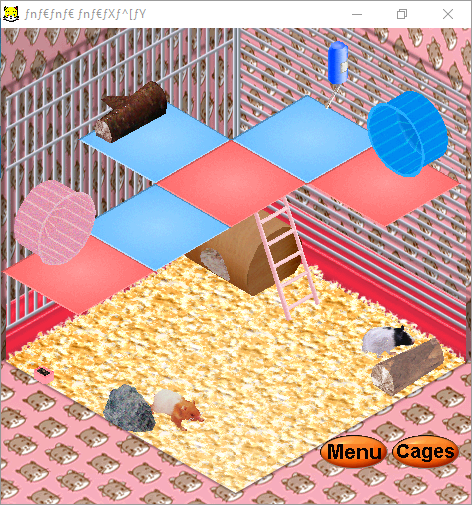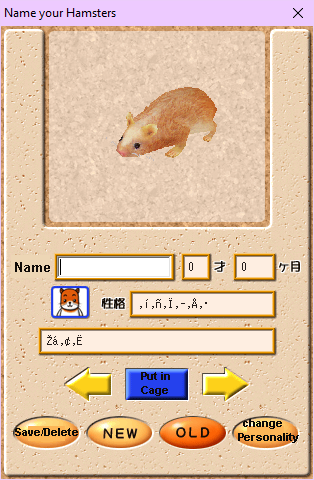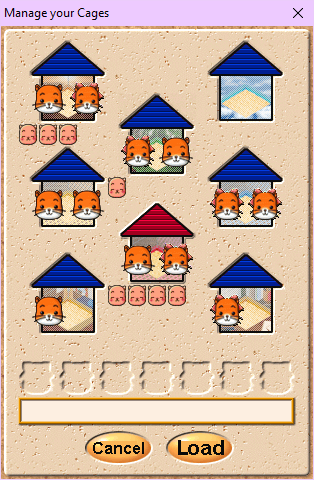 This is a little Japanese game where you take care of hamsters and design cages. The hamsters can even breed and produce babies after a day or so! It's a bit of fun for what it is. None of the sites that used to host the game for download are online anymore, so I decided to post it here. This game already has the English translation and Windows XP patch installed - I didn't have any problems running it under Windows 10 besides a few minor graphical things.
I also included a manual for the game I found and a few other goodies (such as an improved shop.) If you haven't played this game, I think it's worth checking out. :) You can even find a few mods for the game over at PDH (link) and you could also create some yourself. The .hi files in the game's folders are actually bmps, so you can change the file extension and edit in photoshop or another program.

visit the NEW hamham mods page!